Our Services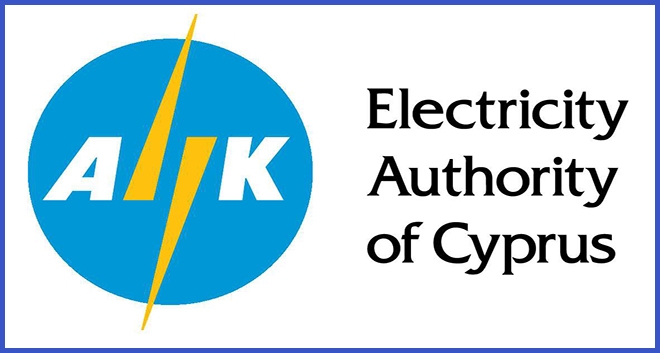 S. Rush Electrical are EMS licensed eletrical contractors, covering South East Cyprus.
We are City Guilds qualified, we have OCNW in Health & Safety in the work place, Achievement Measurement 2 (AM2), MCS Accredited and not forgetting we are Fully Insured.
Did you know?
We are licensed and registered installers of Solar PV Systems and Solar Thermal Systems… See more here.
Solar Photovoltaic
Energy Saving Lighting
Oven Connections
Storage And Panel Heaters
Hottub Installation
Immersion Installation
Our Workmanship
Our workmanship and quality service that we provid at S Rush Electrical is of a high calibre. This does not mean you will be paying higher charges, our charges are very competitive. We are clean and efficient and leave no mess for you to clean up. Our aim is to have a long-standing relationship with our customers.
24-hour Service
We work on a 24-hour Service and can usually be with you within the hour if required. A small emergency charge will apply for out of office hours. Our office hours are 8am till 6pm. The mobile number is available for emergencies but please feel free to call our landline, which is a 24-hour answer machine. Please don't be shy, leave us a message and we will get back to you within 24 hours.
Commercial Rates
Commercial rates are available – please call for more information.
Domestic Installations
Covering a wide variety of domestic installations including computer and telephone. New installations, repairs to existing installations, extra TV points, digital and Freeview to name but a few.
Commercial Installations
New light plans for suspended ceilings in offices, new socket circuits for office equipment, emergency lighting, periodic inspections and testing.
Industrial Installations
From single phase motor to a full 3 phase industrial unit installation. High bay and low bay lighting. Industrial size photovoltaic installations. Energy saving lighting schemes for factories and warehouses.
Rewire
S Rush Electrical for all types of domestic properties offers a complete rewiring service. We will be happy to advice you on the type of installation you may need.
Sockets
We can install extra sockets in those places you really need them.
Fire Alarms
Fully fitted for both Commercial and Industrial premises.
Smoke Alarms
We can fit, test and integrate within both Domestic and rented properties.
Burglar Alarms
We can fit burglar alarm styles within all Domestic properties.
Fuse box / Consumer Units
We install new 17th edition fuse box's which means all the circuits are protected by an RCD (RCDs are often known by other names, for example – earth leakage circuit breakers or safety switches. An RCD offers a high level of personal protection from electric shock. RCD is a new regulations requirement. A full test and inspection will be done and a certificate produced.
Appliance Connection
Have you recently moved home or would like your old electric oven replacing for a new one? We can do this for you.
Extractor Fan and Hoods
Electric cooker hoods and extractor fans supplied and fitted or just fitted if you prefer.
Installation of fly killers
We can supply and install fly killers for commercial or residential locations.
Renewable Energy
For all renewable energy solutions, Photovoltaic panels and overall eco friendly energy source.
Periodic Inspections
An electrical inspection and test is a requirement by law, as detailed in the Electricity at Work Regulations 1989. Working to NIC guidelines and having the understanding of all relevant regulations means we are able to test to the highest standard. We also understand that it may not be possible to do a periodic inspection during office hours and we are happy to arrange out of office testing.
Swimming Pool Electrics
We work in partnership with Traditional Pools of Peterborough and cover all swimming pool requirements from new pool lights to full swimming pool heating systems.
Outside Lights
We can supply and fit new outside lights or easily install ones you have already bought.
Security Lighting
Installation of security lighting with a movement sensor (pir) or low energy security lighting with a photo cell which turns your outside lights on at dusk and off at dawn.
Emergency Lighting
Emergency lighting can be fitted in all types of premises from offices to warehouses.
Electrical Repairs
We can repair broken circuits e.g. a light is not working or a socket has broken.
Christmas Outdoor Lights
Are you fed up or simply struggling to get your Christmas lights up this year. Then why not give us a call and let us do it for you.
Electric Shower Installation
We can either supply and fit or just replace all types of electrical showers to suit your needs.
PAT Testing
From a home office to a large office complex. For a competitive price please contact us.
Storage Heaters
Storage and panel heaters. We can supply and fit or just fit storage and panel heaters into Domestic properties, offices and industrial units.
Underfloor Heating
We install electric underfloor heating and floor warming into bathrooms, kitchens and any other parts of your home. Our systems come with temperature controls.
Garden Lighting And Power
We can install various lighting options into your gardens from LED's to floodlights. We can also install electric patio heaters and outside weather proof sockets so you can enjoy this summer in your garden.
Supply and fit Ceiling Fans
We can install a wide range of Ceiling fans. We can source the hardware to your individual requirements and fit ceiling fans in commercial or residential properties.
Fault find Air Conditioning
We can carry out an assessment and testing of your air conditioning system to locate faults and provide repairs.
We can supply and install a wide range of electric bathroom towel radiators and heaters. Get in touch to discuss your requirements.
Contact Us
S Rush Electrical can be contacted via email, or our 24-hour landline which is an answer machine 00357 9900 5944 – for messages left on our answer machine we will always return your call asap.
Our electrical services include:
Socket Installation & Rewiring | Fire & Smoke Alarm Installation | Burglar Alarm Installation | Electric Shower Installation | Fuse Box / Consumer Units Maintenance and Installation | Appliance and Oven Connection & Installation | Extractor Fans & Hood Installation | Periodic Electrical Inspections | Swimming Pool Electrics | Outside, security and emergency lighting installation | Electrical Repairs | Christmas Outdoor Lighting | PAT Testing | Industrial Installations | Solar Photovoltaic | Energy Saving Lighting | Lighting Optimisation | Storage and Panel Heater installation | Underfloor Heating installation and maintenance | HotTub Installation | Immersion Installation | Tower Rail installation | Economic Low Energy Heaters