Hub + app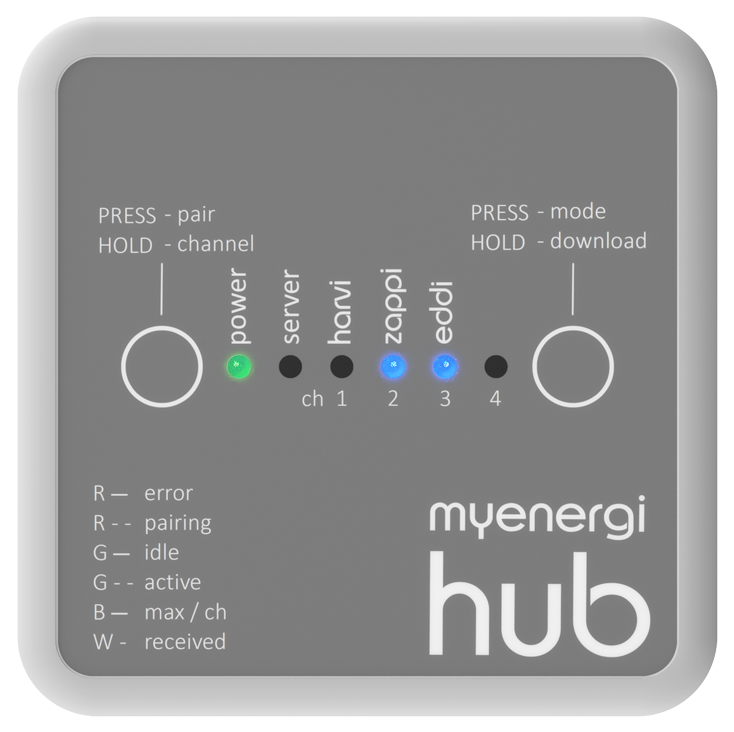 App Features
Free downloads on Android & iOS
Monitor and Control from your mobile.
Change Zappi charging modes.
Pre-set your heating & hot water of your eddi.
Remotely manually boost your eddi or zappi.
Adjust zappi minimum green charging level.
Observe domestic live energy flow.
View consumption, generation and diverted energy data.
Hub device required to use app.
Hub Features
Remotely control & monitor your devices
Comes with ethternet cable for direction connection to router.
Comes with mains power supply system displayed on they LCD display of your product – you'll need additional CT.
Access to the latest firmware updates.
Device status LED's.
Will support time of use tariffs in the near future.
To find out more, contact us here.